Stress management workshop for Wardha Dist Police department
Nirvana Socials
(Dnyan Prabhodhini Bahudhheshiya Gramin Vikas Sanstha)
Presents series of workshop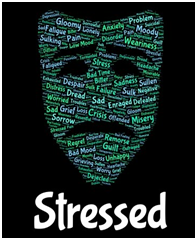 Stress, Under Arrest
Multiple studies have shown that both operational and organizational stress are significant among the police officers. The results point to the high level of stress among Indian police personnel and the need for urgent interventions. Based on baseline research, Nirvana Socials took initiative and organized one-day workshop titled "Stress, Under Arrest" at Aashirwad Mangal Karyalay, Wardha. Under the aegis of Mrs. Nirmala Devi (Superintendent of police Wardha district) and Police welfare Department, Wardha, Dnynan Prabhodhini Bahuudeshiya Gramin Vikas Sanstha organized the workshop and successfully executed it.
The founder Members of Nirvana socials Mr. Rohan Chahande and Dr.Pranali Khobragade addressed the participants and conveyed the importance of Stress Management and Mental health in today's world. Mr. Chetan Meshram introduced the organisers and updated about the current situation of stress in society. On the behalf of Police welfare department,Chief Guest PI Mr. V. D Kale welcomed the speaker Dr. Ranjan solankhi, Assistant Professor, Sewagram Medical College, Wardha.
Dr. Ranjangave the background and effects of Stress on our lives. She gave the insights about the practical ways of Stress Management technique. Around 90 participants were benefited by the workshop that comprised of police officers including traffic police, female police officers and staff.It was great learning exercise for everyone and finally arrested the stress. The welfare department was happy with the workshop and suggested conducting similar workshops for their families and at other locations.
Nirvana Socials (Dnynan Prabhodhini Bahuudeshiya Gramin Vikas Sanstha) is committed for serving the people in need of Mental health in future. Long way to go!!!